THIS WEEK'S CRAVINGS Blog Party #3
Thanksgiving Dinner & Side Dish Recipes
Now onto our 3rd week of this wonderful blog hop party. We now have
41 Pumpkin Recipes
and
39 Thanksgiving Cookie & Treat Recipes
for you to refer back to and use anytime you need them
(I know I will be making plenty of them this holiday season).
This week we will be collecting Thanksgiving Dinner & Side Dish Recipes.
PLEASE make sure when you link up your recipe that it matches our theme and please don't forget to leave a DIRECT link back to this post so that all of the blog hoppers can see all the fun recipes. We don't want to have to delete anyone's linky for not following the rules.
J
I am sharing one of our many Homemade Macaroni & Cheese recipes. I didn't grow up eating Macaroni & Cheese on Thanksgiving Day but one of my best friends has invited us to Thanksgiving the last few years and it is her tradition to serve Homemade Macaroni & Cheese. I think it's a wonderful idea and now this year I will be making Homemade Macaroni & Cheese with the cutest little turkey pasta I found over at World Market. My twins and her triplets LOVE Mac & Cheese, so they are my taste testers for this and many other recipes.
Our house loves Macaroni and Cheese, doesn't matter if it is homemade or out of the Kraft Macaroni Cheese box. It is our number one go to recipe and I have a few of our favorites to share with you in the coming months, so watch for them.

Easy Homemade Macaroni & Cheese
from a friend: Joleen
16 oz pkg Large Elbow Macaroni
16 oz of Velveeta Cheese
1 stick of Real Butter
Lawry's Seasoning Salt
Cook macaroni to desired doneness. Melt butter and Velveeta Cheese on the stove top (until almost melted; can still be a little chunky). Heat oven to 350, once macaroni is finished cooking; drain and mix in the cheese sauce and put into a 9x13 baking dish and sprinkle Lawry's Seasoning Salt. Bake for approx 10 minutes. This is such an EASY recipe that we LOVE.
This post is linked to:
Virtual Progressive Thanksgiving Dinner
,
Just Something I Whipped Up
,
Made By You Monday
,
Making the World Cuter
,
Meatless Mondays
,
Get Your Craft On
,
Tempt My Tummy Tuesday
,
Tasty Tuesday
,
Tasty Tuesday at Beauty and Bedlam
,
Gold Star Wednesday
,
What's Cookin' on Wednesday
,
Your Homebasd Mom Thanksgiving Dinner Menu Ideas
,
Ultimate Recipe Swap
,
Transformation Thursday
,
Follow Me Friday
,
Fat Camp Friday
,
Home and Family Friday
and
Mouthwatering Monday
******************************************************
Everyone is invited, if you don't have a blog, then please post your recipe HERE in the comments for others to see.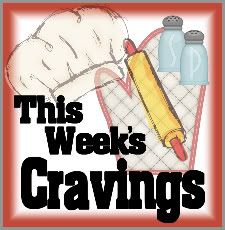 Thanksgiving Dinner & Side Dish Recipes
What are you making for Thanksgiving this year. This is your chance to share your favorite Thanksgiving recipe. We are looking for Dinner and Side dishes ONLY, if you have a dessert recipe there is ONE MORE DAY to link up to last week's linky Thanksgiving Cookies & Treats. Post any recipe you'd like just please stick to the theme, we don't want to have to delete your link.
Please link directly to your post, NOT to your home page and you MUST include a link back to one of our hosts of "This Week's Cravings", using the button (or a direct link).
This is a BLOG HOP PARTY so please hop around
and read the other Thanksgiving Dinner & Side Dish posts!